MOU related to Mobile Covid-19 testing lab in Malaysia has finally been signed!
작성일
2021-09-29
작성자
M monitor
조회수
94
첨부파일
없음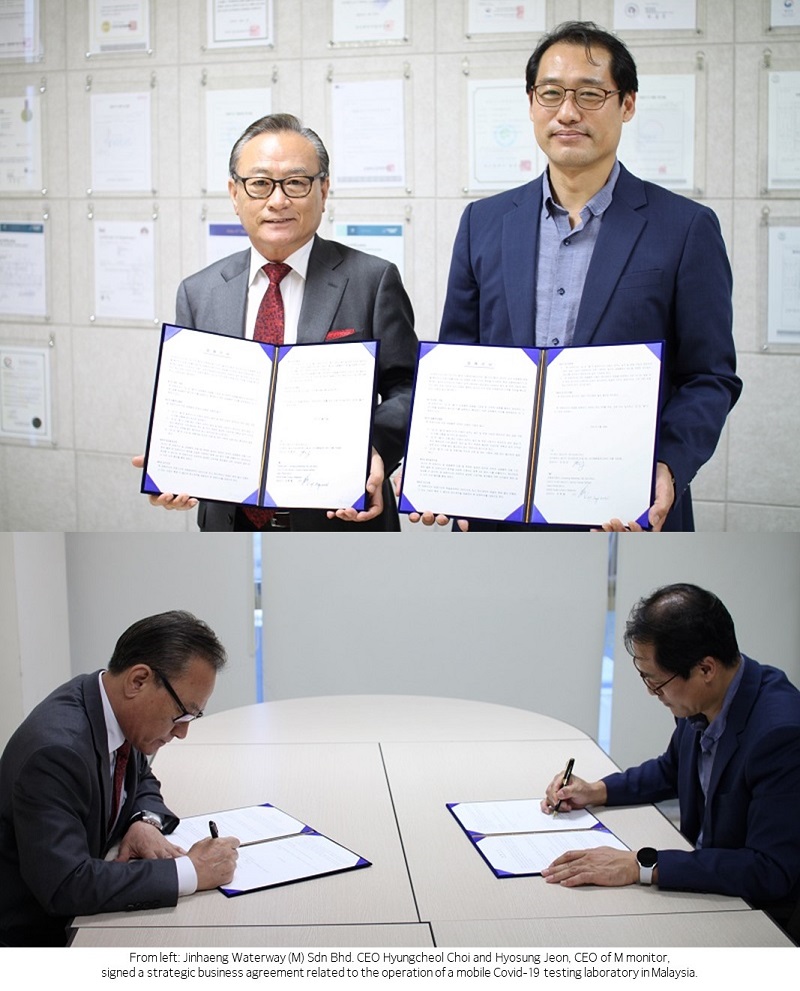 M monitor Inc., a company specialized in manufacturing POCT molecular diagnostic kits, signed a strategic business agreement on September 29th with Jinhaeng Waterway (M) Sdn Bhd which is conducting Malaysia Covid-19 airport quarantine project.
Under this agreement, the two companies will operate mobile Covid-19 testing laboratories at universities, borders and tourist destinations in Malaysia. Also cooperate in various fields to advance into the Malaysian on-site diagnostic market for various infectious disease-related products, including M monitor's Covid-19 diagnostic kits.